PITTSBURGH, Pa. – (accūrō Solutions | March 8, 2022) accūrō Solutions is celebrating International Women's Day today, March 8th, and Women's History Month all month long. All month long, we want to introduce & show our appreciation to the women that make up our staff.
Meet the Women of accūrō in this month-long series.
View each profile & click to connect on LinkedIn. #WomenOfAccuro
Brandi Atwood, Medical Bill Auditor
This is Brandi Atwood, one of accūrō Solutions' Medical Bill Auditors. She has been a bill auditor since 1999, and has worked for notable companies such as NHR, Concentra, Solutions4, MCMC LLC., York, and Careworks/Sedgwick Ancillary Care Network. She is the mom of three kids – two sons, aged 24 & 21, and a 17-year-old daughter. During wrestling season, you can find Brandi in the stands at I am at college-level tournaments and matches. During the summer months, she can always be found boating on the Allegheny River.
Q: What does Women's History Month mean to you?
A: To me it means that showing my daughter that she can really reach her goals/dreams in life.
Q: Name a woman you consider to be a role model. Why do you look up to this individual?
A: It sounds cliché, but my mom. She had me at a very young age and her struggles have shaped who I am as a woman, mother and friend. I recently lost her and my world will never be the same.
Allison Brekosky is accūrō Solutions' Marketing Coordinator. After finishing her undergraduate degree in Communication at the University of Pittsburgh in April 2020, this is Allison's first step into the workers' compensation industry, but has previous marketing experience as a freelancer for companies such as WPXI, CMP Paradise, and Nashville VIP Services. She is a musician, singer and recently became an aunt to a little girl!
Q: What makes you a leader?
A: I believe the key to being a good leader is being a team player. We are all working towards a common goal, and because of this there are no small jobs. I always make sure to treat colleagues with respect, because even if I am leading, we are all equals and everyone deserves their voices to be heard.
Q: What advice do you have for women entering this industry?
A: This industry is very welcoming. As I travel around the country meeting everyone from CEOs to associates, I embrace every moment and seize every opportunity to network. This industry is a big, but small — everyone knows everyone, and you never know where just saying "hi" to a mutual connection will take you. Also, there are so many opportunities to learn on the job — take it all in & learn as much as you can. Ask questions, take notes & never limit yourself from learning something new.
Adriane is currently one of accuro Solutions' Data Analysts. She was one of the company's earliest employees, being hired on in our debut year of 2020. Adriane applied for the job upon deciding to continue building on her technical expertise with a new career with additional studies in Data Science. Previously, she has held positions in Pittsburgh's biotechnology sector for companies implementing novel diagnostics and profiling of Esophageal and Ovarian cancers as a Clinical Specialist, as well as Associate Scientist and Supervisor positions. Adriane is a wife, a mother of 1 little girl, and 2 big dogs. She is a lover of nature and physical fitness — combining the passions recently and taking up running, which she has described as being "both fun and challenging."
Q: What does Women's History Month mean to you?
A: I think Women's History Month is about recognizing and celebrating the courage and sacrifice of past generations of women who have made our lives better, but also to remain aware of challenges that exist even today. There has been an incredible amount of ground covered in the past 100 years or so in our society, but we aren't nearly finished. It makes me excited for the world my daughter will get to experience, and it inspires me to be a great role model for her.
Q: What advice do you have for women entering this industry?
A: The best advice I can give to someone entering this industry for the time is to 1) be willing to learn and 2) don't be afraid to get creative when problem-solving. You may approach something very differently than someone else, and that's ok! Every team member is going to have different experience levels and will add value differently.
Jessica Hamilton has worked for us since July 2021 as our Accounts Receivable Manager, but is no stranger to this industry. Her previous credentials include positions at Optum (formerly PMSI) as an Accounts Receivable Analyst, a Revenue Cycle Supervisor at Priority Care Solutions, and most recently a Revenue Integrity Manager at Careworks/Sedgwick Ancillary Care Network. She has a Certification in Medical Billing and Coding. Jessica is a mother to one, has two dogs, and enjoys her time outside of work boating with family, going to concerts, and exploring cultures through food and music.
Q: What does Women's History Month mean to you?
A: When I think of Women's History Month, I think of all the women who fought for equality, as we know it today. I think of how courageous they were and how far we have come. It's poetic in a sense because it's the official recognition that allows us to reflect on the struggles and triumphs of women in the past and see how great women in history can guide the women making history today.
Q: What makes you a leader?
A: I think what makes me a good leader is my focus on teamwork. I like to demonstrate passion, enthusiasm, and immense capacity to serve and be served by others. I like to teach through fairness and proficiency, as well as learn. And I believe that the result of being a good leader is seeing your team members grow new skills and advance to the next level.
Courtney is a Human/Golden Retriever mom, a personal trainer, and Certified Professional Coder. She is nearly a year into the bill review world, and no stranger to healthcare. Courtney's career began in 2013 specializing in Podiatry billing and coding, followed by time spent as a Financial Consultant at PNC. She finally "planted her roots" in July of 2021 and found a second home with accūrō Solutions.
Q: What advice do you have for women entering this industry?
A: The main piece(s) of advice I have to women stepping into this industry is do so fearlessly. Learn and grow while being teachable. Work as a solid team member and you will prosper.
Q: What does Women's History Month mean to you?
A: To me, Women's History Month is about shining light on the powerful women across the globe. Without the influence of women like Maya Angelou, Sojourner Truth, and Marie Curie, we would not be able to feel and live the great lengths and sacrifices that have been made to get us where we are currently. History will continue to be made as women hold impressive titles and continue to be whatever their hearts want them to be. Simply put, women are a force to be reckoned with.
Leah Miller is accūrō Solutions acting Controller. She has experience in the workers' compensation industry spanning over 30 years, including positions as the Director of Corporate Operations at GENEX, VP Controller at Adva-Net, and most recently the VP of Finance at Paradigm. Outside of work, Leah is a mother to two "grown and flown" children, an avid Phillies fan, and loves live music.
Q: What does Women's History Month mean to you?
A: I think it's important to recognize women and their role in history. Women have been the catalyst for many changes in the world. We have come a long way in making sure our voices are heard and our ideas are seen as valid and worth consideration.
Q: What makes you a leader?
A: My leadership approach includes showing respect to all colleagues, regardless of their role or position in the organization. I am not afraid to be honest, even if it means admitting my own mistakes. I believe it garners more respect from colleagues and clients. I have learned through experience that the best ideas can come from the anyone on the team, including a summer intern. I am not afraid to offer assistance for the good of the organization, even if it's not necessarily part of my role.
Cathy Moran, Medical Bill Auditor
Cathy Moran has been in this industry for over 10 years, beginning in the mailroom at Careworks. She was always interested, however, in learning to audit bills. She was trained to handle PPOs, and then to audit bills at her next company, York. She then went on to work at Sedgwick, but had to take a medical leave after injuring her arm. Everything worked out perfectly, however, because when she was ready to come back to work there was a new company starting….accuro Solutions. Cathy says she is very happy to be here at accūrō! Her life drastically change when she injured her arm, but says she tries to wake up everyday happy and smiling. Cathy loves being a grandma to two beautiful granddaughters and spending any time she has with them. She love cooking and taking care of my houseplants, and hopes to travel more in her future.
Q: What advice do you have for women entering this industry?
A: The advice I would give to anyone entering in this business is to learn as much as you can, because everyday is something new, even when doing the same thing everyday, there is always something to learn. And lean on the team around when you don't know something.
Q: Name a woman you consider to be a role model. Why do you look up to this individual?
A: There have been many women I have looked up to in my life at different times, but they all have taught me to be strong and be myself, and love with all I can every day and choose to be happy in whatever you do.
Denise Winter joined the Workers Compensation Industry in 1999, when she completed her B.S.B.A. in Information Technology. Now in her 23rd year, she's held positions at NHR, Solutions4, Concentra, MCMC, York and Sedgwick. "It's a pleasure," she remarks of being on a new journey with accūrō Solutions. She and her husband of "many" years have three adult children and two granddaughters that make their world. Denise also belongs to a BCS Dragonboat team. Her team races others from nearby states and plans to race world BCS teams in New Zealand next year. Denise also loves working with a Missions team – the most memorable experience being constructing a solar/water system in Haiti and sharing a much-needed drink of fresh water together.
Q: How has the workers compensation industry changed in terms of women's involvement?
A: Worker's compensation industry is complex, working with claims, claimants and costs. In Data Services, we have women with high technical/analytical skills and a large ratio of professional women on the claim side. Overall, in the industry there are many women in executive positions, but I'm sure there is still an unrepresented group of talented women to fill more of those positions.
Q: What advice do you have for women entering this industry?
A: Be prepared for a learning experience. I'm always inspired by women C*O's. If you find yourself just settling into your position because you're comfortable there, have confidence and aspire to reach for an executive leadership role.
Mara Winkowski, Mailroom Clerk
Mara Winkowski is new to the accūrō Solutions' family, but a veteran to this industry. Mara has over eight years of experience as a Mailroom Clerk between MCMC LLC., York, Careworks, and Sedgwick Ancillary Care Network, taking on leadership roles all the while. She began at accūrō Solutions just this January, and works at our Southside office. Unrelated to work, Mara is a wife, a mother of two kids, and an avid Pittsburgh sports fan, especially of the Penguins and Steelers – she either attends or watches each and every game with her family!
Q: How has the workers compensation industry changed in terms of women's involvement?
A: At my previous job, the whole office was women. And here in Pittsburgh, there are so many women I work with daily, so I think women are very prevalent in this industry. Over the years, I've also had the opportunity to move up several times, so I think the opportunities that have been granted to women in this industry are plentiful.
Q: What makes you a leader?
A: A leader is someone you need to be able to trust & someone that will lead you to succeed. I've been a leader when I was in the mailroom with other individuals – while we were all technically on the same level, I was someone people approached to solve issues.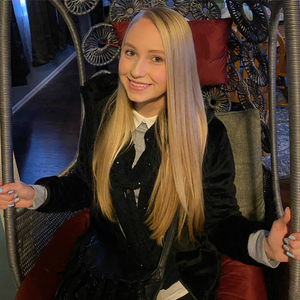 Leanne Zuchelli works on the Data Team. In 2016, she began her undergraduate degree program for Information Technology at Penn State. Alongside her studies, she has worked in the Information Technology field for 5 years as an IT Intern, Help Desk Technician, and Credit Card Specialist. After graduating in 2019, Leanne decided she wanted to specialize in data work and began working on her Master's degree in Data Science which will be completed this year. In 2021 she made a career switch and joined the Data Team at accūrō Solutions. In addition to her professional experience, Leanne is also a wife and a mother to one amazing little girl!
Q: Name a woman you consider to be a role model. Why do you look up to this individual?
A: I have so many women in my life that I look up to as a role model. One individual in particular is my older sister. From a very young age I remember her setting an example of how to be an accomplished woman. She worked very hard throughout her educational and professional career. She was always the person I went to for advice when it came to preparing for interviews, especially when first starting my professional journey! Additionally, she has set an example of how to be a leader in her profession all while being a wonderful mother, wife, and sister.
Q: What makes you a leader?
A: One key component of my leadership skills is my drive to learn something new from any role I might have and from every person I meet. The ability to approach situations with an open mindset and eagerness to learn allows you to breed innovativeness within yourself and your team. Additionally, this mindset establishes mutual respect amongst co-workers and team members regardless of one's role.